1) IPCC: Integrated Professional Competence Course
The full form of IPCC is "Integrated Professional Competence Course". The IPCC is the second level course or the second stage of the CA (Chartered Accountancy) course, conducted by ICAI (Institute of Chartered Accountants of India). After completing the CA-CPT (Common Proficiency Test), students can attend this course. A candidate can also gain direct access to the IPCC if they have passed their graduation with a total of 50%. After successfully completing this course, a candidate is eligible for the final course of chartered accountancy. The IPCC examination consists of 8 articles divided into two groups, that is, Group A and Group B. Group A consists of 4 papers and Group B consists of 4 papers. The CA IPCC exam is conducted twice in one year, Once in May and again in November.
2) IPCC: Intergovernmental Panel on Climate Change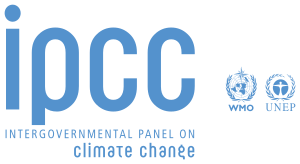 The Intergovernmental Panel on Climate Change (IPCC) is an international body for the assessment of climate change, which works under the control of the United Nations (UN). The IPCC was created in 1988 by the World Meteorological Organization (WMO) and the United Nations Environment Program (UNEP) and was subsequently approved by the United Nations General Assembly. The association is open to all members of WMO and the UN. It currently has 195 members. It does not carry out any program or research, nor does it monitor climate-related data; It is mainly involved in the review and evaluation of recent scientific, technical and socio-economic information related to climate change. The main objective of the IPCC is to produce reports that support the United Nations Framework Convention on Climate Change. It Stabilizes the concentration of greenhouse gases in the atmosphere. The 2007 Nobel Peace Prize was shared between the IPCC and Al Gore.
Other full forms of IPCC
| Full Form | Category |
| --- | --- |
| IEEE International Professional Communication Conference | Conferences |
| In Pit Crushing and Conveying | General |
| Independent Police Complaints Commission | Departments & Agencies |
| Infinity Property and Casualty Corp | Companies & Firms |
| Instructional Policies and Curriculum Committee | Committees |
| Integrated Professional Competence Course | General |
| Intel Parallel Computing Center | Computing |
| International Pack of Climate Crooks | Climate |
| International Panel Control Committee | Committees |
| International Panel on Climate Change | Climate |
| International Parrots for Climate Change | Climate |
| International Peace and Cooperation Center | General |
| International Pentecostal Church of Christ | Religion & Spirituality |
| Internet Protocol Contact Center | Telecom |
| Irish Peatland Conservation Council | Regional Organizations |