SIM Full Form
The full form of SIM is "Subscriber Identity Module" or "Subscriber Identification Module". SIM is an integrated circuit that securely stores International Mobile Subscriber Identity (IMSI). It is a portable memory chip that enables you to make phone calls or send text messages around the world where the subscriber's network is available.
What is SIM card?
SIM card is commonly used in mobile phones which work on the GSM networks (CDMA phones generally do not use SIM cards.). It is portable so that users can use it with any supporting mobile phone. SIM card is a smart card that stores data for GSM cellular telephone customers. Such data includes user identity, phone numbers and locations, network authorization data, personal security keys, address books and archived text messages.
What are the sizes of SIM cards?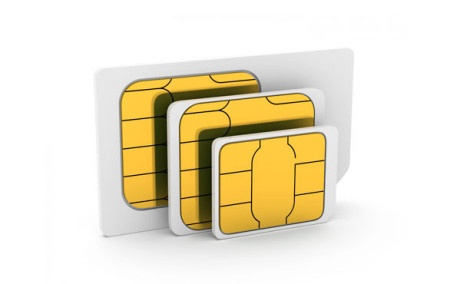 When the first SIM card was invented, it was roughly the size of a credit card. But the latest standard of SIM used to have a size of 15mm x 12mm. These days SIM cards come in three sizes:
Standard SIM (15 x 25mm)
Micro SIM (12 x 15mm)
Nano SIM (8.8 x 12.3mm)
History
The first SIM card was created in 1991 by Munich-based smart card maker Giesecke and Devrient. This SIM was initially specified by the European Telecommunications Standards Institute. Today, SIM cards are ubiquitous, allowing more than 7 billion devices to be connected to cellular networks around the world.
Other full forms of SIM
Full Form
Category
SIMulation / SIMulator
Language & Linguistics
Singapore Institute of Management
Universities & Institutions
Selected Ion Monitoring
Chemistry
Space Interferometry Mission
Space Science
Society for Information Management
Professional Associations
Systems Insight Manager
Software & Applications
Security Information Management
Security
Sudan Interior Mission
Religious Organizations
Studio for Interrelated Media
News & Media
Single Inline Memory
Hardware
Servicio de Inteligencia Militar
[Military Intelligence Service]
Security & Defence
Servicio de Información Militar
[Military Information Service]
Security & Defence
Service de sécurité Incendie de Montréal
[Montreal Fire Safety Service]
Departments & Agencies
Scuola Italiana di Montevideo
[Italian School of Montevideo]
Universities & Institutions
Servizio Informazioni Militare
[Military Information Service]
Security & Defence
Super-Resolution Microscopy
Tech Terms
Serving In Mission
Religion
Source Independent Measurement
Electronics
Spatial Information Management
Software
School of International Management
International Business
Society for Industrial Microbiology
Human Genome
Secrets of Internet Millionaires
News & Media
Society for International Ministries
Organizations
Simple Integration Method
Mathematics
Strategy Intervention Model
Community
Strategic Instruction Model
General Business
Students In Mission
Universities
Servicio de Información Militar
Spanish
Service Information Message
General Computing
Support Interface Module
Hardware
Solar Irradiance Monitor
NASA