MC: Master of Ceremonies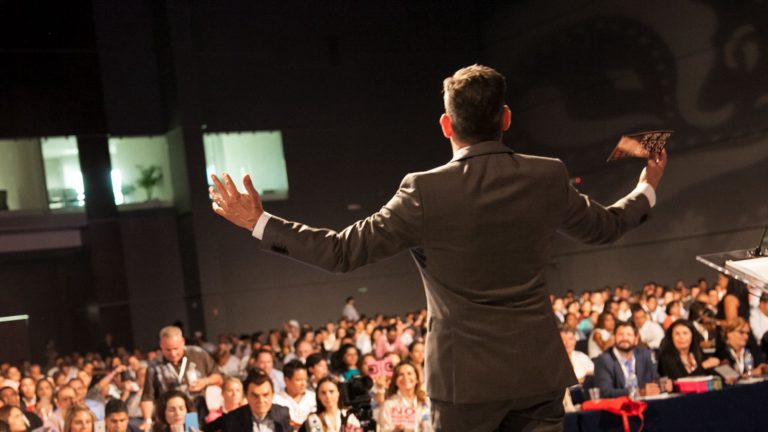 In Events or Ceremonies, MC stands for "Master of Ceremonies". The term is earliest documented in the Catholic Church since the 5th century. Today, a Master of Ceremonies (MC) is the official host of the ceremony or an event. He/She is a person responsible for hosting all the staged events, performances or parties. MC generally introduces the speakers and performers, makes announcements and interacts with the audience in order to ensure the smooth flow of the event that is going on. A MC is to keep the event flowing smoothly by:
Capturing and maintaining the attention of the audience.
Keeping everyone updated about the event.
Maintaining the energy and enthusiasm of audience.
---
MC: Menstrual Cycle
In Medical, The full form of MC is "Menstrual Cycle". Menstruation is also known by the terms menses, menstrual period, cycle or period. It is the regular natural change that occurs in the female reproductive system (specifically the uterus and ovaries) that makes pregnancy possible.
Stages of the Menstrual Cycle
Menstrual phase: This is the first stage of the menstrual cycle. This phase starts when an egg from the previous cycle isn't fertilized. This bleeding usually lasts for 3-4 days.
Follicular phase: This is the first phase of the menstrual cycle. It starts after menstruation when the bleeding stops. In this phase, the follicle prepares to release the egg, with usually only one follicle developing into an egg.
Ovulatory phase: This phase starts from the 14th day of the cycle. In this stage, the egg is released from the ovary and directed into the fallopian tubes. If sperm is not present in the fallopian tubes, fertilization does not occur and the eggs disintegrate within 24 hours.
Luteal phase: In this phase, the remnants of the follicle (called the corpus luteum) break off, if fertilization had not occurred in the previous phase. This leads to the disruption of the inner lining of the uterus which causes bleeding or the onset of menstruation. If fertilization had not occurred then body will produce human chorionic gonadotropin (hCG). This is the hormone pregnancy tests detect.
Other Full Forms of MC
| Full Form | Category |
| --- | --- |
| Monaco | Countries |
| Monaco (TLD) | Domain Names |
| Mississippi College | Universities & Institutions |
| Memory Clear | General Computing |
| Marine Corps | Military |
| Motorcycle Club | Sports |
| Mitsubishi Corporation | Companies & Corporations |
| Movie Clip | News & Media |
| Montgomery College | Universities & Institutions |
| Monmouth College | Universities & Institutions |
| Media Card | News & Media |
| Marietta College | Universities & Institutions |
| Muhlenberg College | Units |
| McCoy | Suppliers |
| Master Card | Accounting |
| Memory Card | Hardware |
| Main Campus | Universities |
| Middlebury College | Universities & Institutions |
| My Computer | Computer |
| Multiple Choice | Universities |
| Motley Crue | Mathematics |
| Marginal Cost | General Business |
| Midnight Commander | Military |
| Motor City | State & Local |
| Multimedia Card | Hardware |
| Mission Critical | Military |
| Main Character | News & Media |
| Master Chief | Military |
| Multi-Channel | Electronics |