ONGC: Oil and Natural Gas Corporation
The full form of ONGC is Oil and Natural Gas Corporation. ONGC is an Indian state-owned multinational company based in Dehradun, Uttaranchal (Uttrakhand). The Oil and Natural Gas Corporation (ONGC) is one of the largest producers of oil and natural gas in India. It was founded on August 14, 1956 by the Government of India, governed by the Ministry of Oil and Natural Gas. It is involved in the exploration and exploitation of hydrocarbons. It produces approximately 70% of the total crude oil produced in India and approximately 60% of the total natural gas produced in India. In March 2020, Shashi Shankar is Chairman, CEO, and MD of ONGC.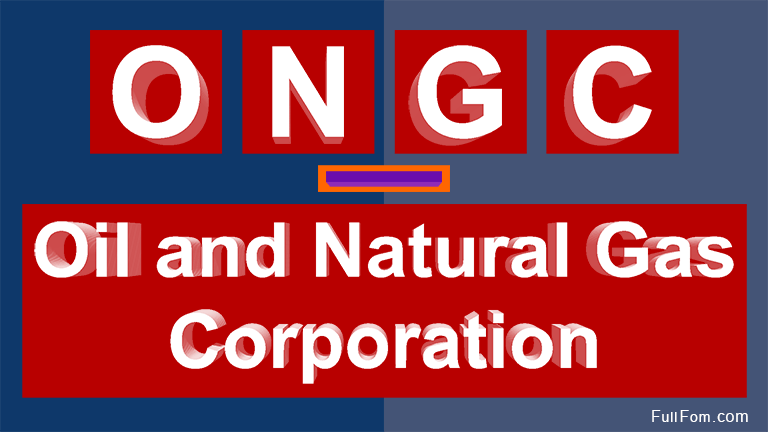 Its products are: crude oil, natural gas, ethane, motor Spirit, superior kerosene oil, high-speed diesel (HSD), liquefied petroleum gas (LPG) and Aromatic Rich Naptha. ONGC has many subsidiaries which are Hindustan Petroleum Corporation Limited (HPCL), MRPL, ONGC Videsh Ltd, OPAL, ONGC Tripura Power Company, Imperial Energy Corporation.