1) MCA: Master of Computer Application
The full form of MCA is Master of Computer Application. MCA is a 3-year undergraduate course in computer applications. The Master of Computer Application (MCA) is a professional postgraduate course for students who want to pursue a career in the information technology field. The MCA program was designed to meet the growing demand for qualified professionals in the field of IT. Through learning the modern programming language, the course aims to delve deeper into the world of application development. The three-year course consists of 6 semesters and each semester typically lasts 6 months. The first 4 semesters are generally theoretical methods and the remaining 2 semesters usually focus on the practical aspect by completing specific project tasks. So, the syllabus is a mixture of both – theoretical and practical knowledge.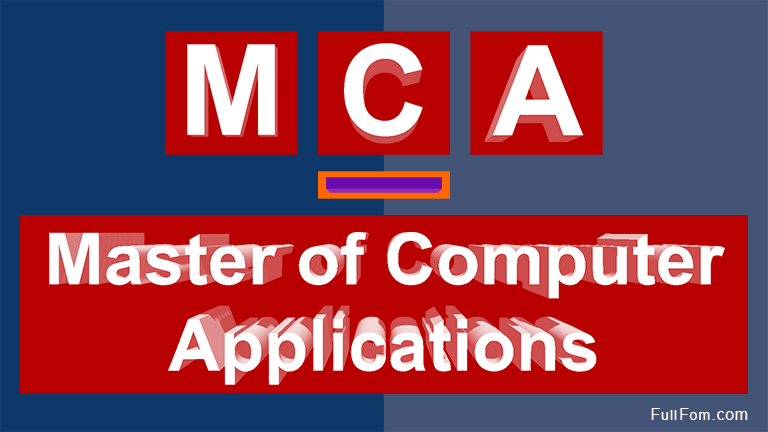 Career Opportunities After MCA
Master of Computer Application (MCA) is one of the best career options available today. There are many job opportunities available after completing this course. MCA students are hired by both government and private companies. Government companies like NTPC, BHEL, GAIL etc. and private companies like TCS, Infosys, Wipro, Tech Mahindra, HCL, HP etc. MCA students can work in private companies as Software Developer/Programmer/Engineer, System Analyst, Software Application Architect, Software Consultant, Hardware Engineer, System Developer/Engineer, Information Systems Manager (ISM).
Eligibility Criteria for MCA
According to AICTE, candidates to enter MCA course must have BCA/BSc/BCom/BA degree and Mathematics as a subject at 10+2 level or at graduation level.
However, MCA colleges in India may ask you to complete the following:
Minimum Marks Required: 50% to 60% in graduation (a CGPA above 6/10 is considered good); 55% and above in class 12th. In most cases, class 10th marks do not matter.
Note: The above eligibility criteria may vary from college to college. This is just an observation.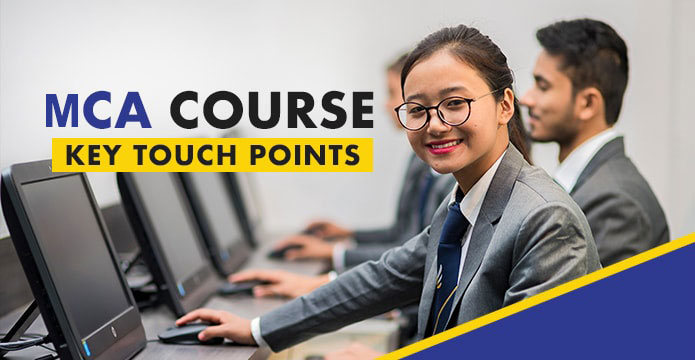 Top Colleges for MCA in India
1) University of Pune (Pune, Maharashtra)
2) Jawaharlal Nehru University (New Mehrauli Road, New Delhi)
3) University of Hyderabad (Gachibowli, Hyderabad)
4) NIT (Tiruchirappalli, Tamil Nadu )
5) Birla Institute of Technology (Jaipur, Rajasthan)
6) NIT (Mangalore, Karnataka)
7) Motilal Nehru National Institute of Technology (Allahabad, Uttar Pradesh)
8) PSG College of Technology (Coimbatore, Tamil Nadu)
9) NIT (Rourkela, Orissa)
10) ITM University (MP)

2) MCA: Ministry of Corporate Affairs
Another full form of MCA is Ministry of Corporate Affairs. The MCA regulates corporate affairs in India through the Companies Act 1956, 2013 and other Acts and Bills. It is a ministry of the Government of India. The MCA is primarily responsible for the regulation of Indian enterprises in the industrial and service sectors. The ministry is mostly served by the Indian Corporate Law Service Officer Cadre (ICLS). These officers are being selected through the Civil Services Examination conducted by UPSC.
Other full forms of MCA
| Full Form | Category |
| --- | --- |
| Malaysian Chinese Association | Politics |
| Museum of Contemporary Art | Buildings & Landmarks |
| Ministry of Corporate Affairs | Departments & Agencies |
| Mumbai Cricket Association | Cricket |
| Macenta Airport | Airport Codes |
| Maritime & Coast Guard Agency | Police |
| Middle Cerebral Artery | Physiology |
| Medicines Control Agency | Oncology |
| Micro Channel Architecture | General Computing |
| Multi-Channel Analyzer | Electronics |
| Music Corporation of America | News & Media |
| Minnesota Comprehensive Assessment | Unclassified |
| Marine Cranking Amperes | Unit Measures |
| Muslim Community Association | Community |
| Monopoly Control Authority | State & Local |
| Media Communications Association | Professional Organizations |
| Military Construction, Army | Military |
| Mobile Combat Armor | Military |
| Minimum Circuit Amps | Unit Measures |
| Minimum Crossing Altitude | Transportation |
| Message Channel Agent | Networking |
| Metropolitan Calling Area | Unclassified |
| Movement Control Agency | Military |
| Micro Channel Adapter | Unclassified |
| Muniyield California Insured Fund II | NYSE Symbols |
| Maritime Coastguard Agency | Agencies |