BBA: Bachelor of Business Administration
The full form of BBA is Bachelor of Business Administration. BBA is a bachelor's degree in commerce and business administration. It is a 3-year undergraduate (UG) degree program, divided into 6 semesters. The course is designed to give a broad knowledge of a company's functional area and their interrelation. BBA is also known as B.B.A. In India, it is a very popular undergraduate degree course that can be done by students after completion of their class 12.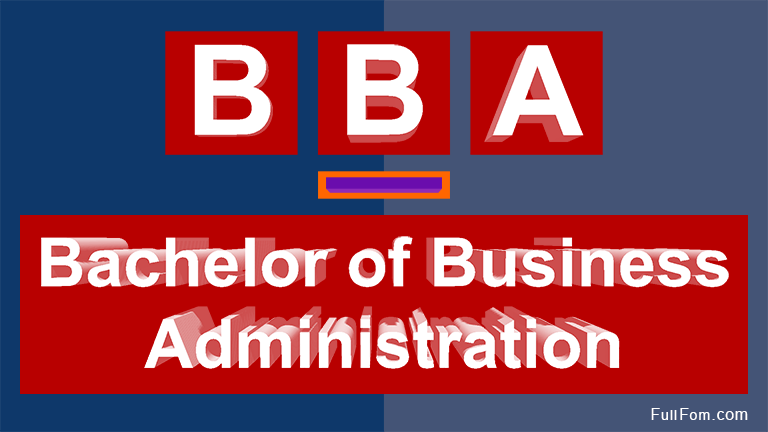 Main topics of BBA
Accounting
Economics
Operations Management
Business Law and Ethics
Organizational Behavior
Marketing
Financial Management
Human Resource Management (HRM) etc.
Qualification for BBA
To get admission in this course it is necessary to complete 10+2 studies from any recognized university and it is also necessary to have at least 50% marks. Some colleges/universities accept candidates on the basis of marks, others are some who conduct their entrance examinations. After completion of this course, you can join a company at the executive level. An MBA degree is preferred after this course for better career prospects.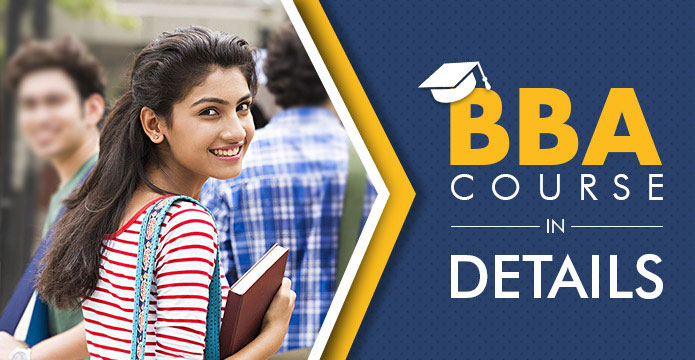 Career Options
After completing Bachelor of Business Administration (BBA), aspirants generally opt for MBA. However, candidates can also choose to explore job opportunities in various fields like banking, urban infrastructure & real estate management, business consultancies, advertising, manufacturing and in Government sectors. BBA, students acquire the necessary skills that are necessary to play management and administrative role within a company. Therefore, companies usually seek BBA graduates for a wide range of positions in their various departments. Some popular jobs for BBA graduates are listed below:
Marketing Manager
Sales Manager
Human Resource (HR) Manager
Operations Manager
Finance Manager
CRM Manager
Other full forms of BBA
| Full Form | Category |
| --- | --- |
| British Bankers Association | Trade Associations |
| Baroda Bar Association | Professional Associations |
| Boston Bar Association | Professional Associations |
| Teniente Vidal Airport | Airport Codes |
| Bombay Company, Inc. | NYSE Symbols |
| Beyblade Battle Association | Martial Arts |
| Balmaceda, Chile | Airport Codes |
| Backyard Brawlers Association | Sports |
| Budget Balance Available | Accounting |
| Big Brothers of America | Non-Profit Organizations |
| Big Bad Algae | Funnies |
| British Board of Agriculture | Farming & Agriculture |
| Barney Bad A** | Chat |
| Bunny Brownie Army | Funnies |
| British Board of Agrement | British |
| Basic Banking Account | Accounting |
| Brother Bru-bru Association | FBI Files |
| Bba Aviation | London Stock Exchange |
| Broad Band Adapter | Music |
| Burr and Burton Academy | Academic & Science |
| Biochimica et Biophysica Acta | General |