FUP: Fair Usage Policy
The full form of FUP is "Fair Usage Policy". The Fair Usage Policy (FUP) is a term used by Internet Service Provider (ISP) that defines the bandwidth cap (data cap) for unlimited Internet plans provided by the respective broadband service providers. Fair Usage Policy is a policy utilized internationally by broadband providers to ensure that every subscriber uses mobile data in moderation. When subscribers (users) use large amounts of mobile data, other users in the same network can be adversely affected. In order to prevent those few mass-data consumers from eating into the bandwidth of the other users, the provider will cap said abuser's data speed.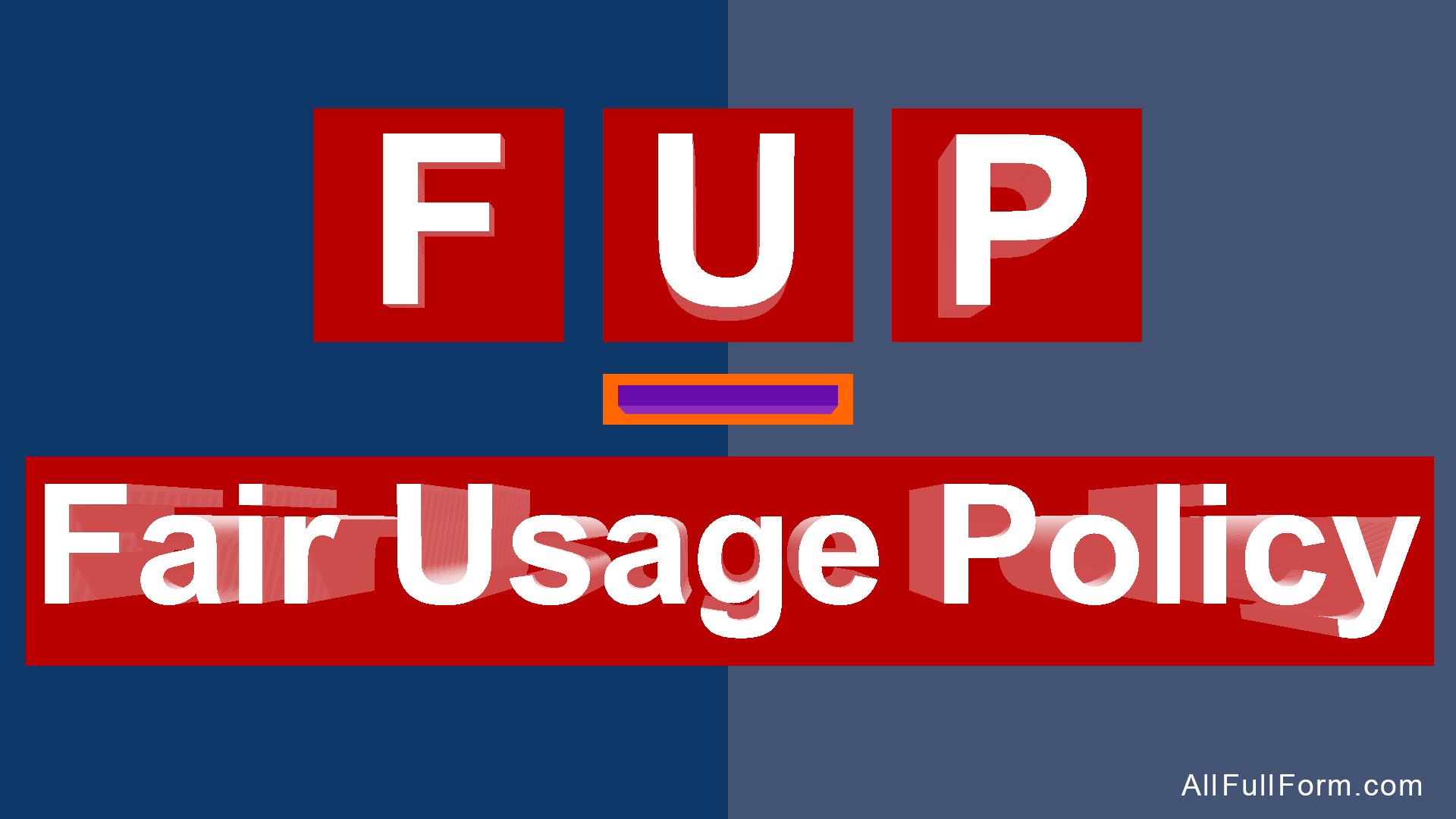 In simple words FUP means that even though you may subscribe to an unlimited broadband plan say for example 4 Mbps unlimited per month, and if your usage crosses certain limit then your Internet speed will be reduced for the remaining month to maintain quality of service for all customers in the network. FUP is designed to ensure that network resources are available to everybody without significant drops in speed. Earlier Broadband companies used to advertise unlimited download plans, which is still mostly the case. TRAI had issued directives to these broadband service providers in 2012 to provide clear information rather than just state 'unlimited' plans in their advertisements to the public at large.
Other popular full forms of FUP
Facility Utilization Plan
Family Unification Program
Federalna uprava policije
File Utility Program
File Utility Program
Firenze University Press
First Unpaid Premium
First Usage Phase
Fixed Unit Price
Follow-Up Post
Fraction Unbound in Plasma
Free Unit Packs
Frequently Used Program
Freshmen Urban Program
Full Upright Position
Fundación Universitaria de Popayán