KGF: Kolar Gold Fields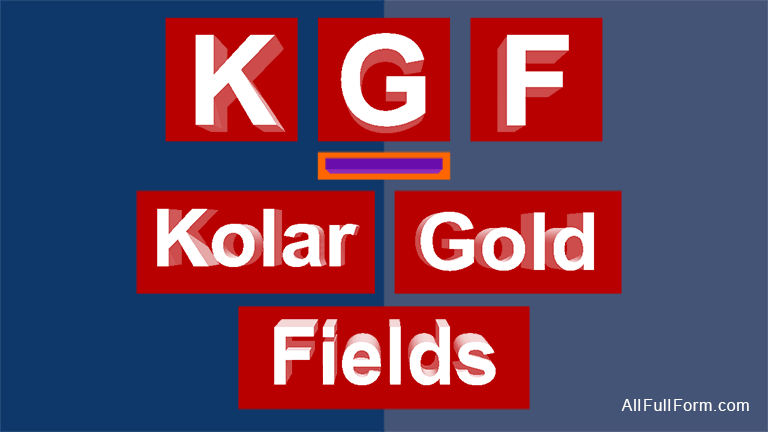 The full form of KGF is Kolar Gold Fields. It is a gold mining area located at the Bangarpet taluk in Kolar District of Karnataka, India. It was one of the major gold mines in India, which was closed in 2001 due to increased production costs, reducing deposits and low gold production. The place is the central plot of the Kannada-language blockbuster film K.G.F: Chapter 1.
It was a famous site for gold in the past and the second deepest gold mines in the world. It was also referred to as "Little England" by the then British population owing to its pleasant weather and mesmerizing landscape. Even today, you can see the British bungalows, well-planned streets, and structures at this place. Kolar is much older than Bangalore, its origin going back to the 2nd century AD. Gangas made Kolar their capital and ruled over Mysore, Coimbatore, Salem and Trave.
Other full forms of KGF
| | |
| --- | --- |
| Full Form | Category |
| Karaganda, Kazakstan | Airport Codes |
| Kelowna Gospel Fellowship | General |
| Keratinocyte Growth Factor | Physiology |
| Kids Gourmet Food | Food & Nutrition |
| Kilogram Feet | Unit Measures |
| Kingfisher | London Stock Exchange |
| Known Good Fiber | General |
| Kolar Gold Fields | Regional |
| Kredi Garanti Fonu | General |
| KriegsGeFangene (Prisoner of war) | Nazi Regime |
| Krishi Gobeshona Foundation | Foundations |