SSB: Sashastra Seema Bal
In Police, SSB stands for Sashastra Seema Bal. It is one of the Central Armed Police Forces of India. It is currently under the administrative control of the Ministry of Home Affairs (MHA), Government of India. Till to 2001, this force was known as the Special Service Bureau. The primary task of the force was to provide armed support to the Research and Analysis Wing (RAW). Mr. Kumar Rajesh Chandra is the current (As of 2021) Director General of SSB and its headquarter is located in New Delhi.
The Sashastra Seema Bal (SSB) was established after the Sino-Indian War as early as 20 December 1963. Its primary purpose was to counter an act of aggression by the Chinese People's Liberation Army (PLA). SSB played important role in Indo-Pakistani War of 1971 as well as during the Kargil War. In 2014, the government of India approved the recruitment of women as combat officers in SSB.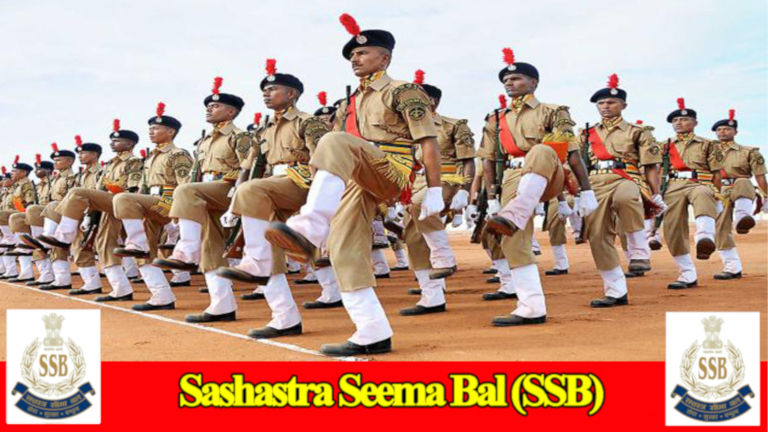 Duties of SSB
Safeguarding the borders of India and promote sense of security among the people living in border areas.
Prevent trans-border crimes, smuggling and any other illegal activities.
Prevent unauthorized entry into or exit from the territory of India.
Carry out civic action program in the area of responsibility.
Perform any other duty assigned by the Central Government like maintaining Law & Order, Counter Insurgency Operations and Election duty.
Other full forms of SSB
Full Form
Category
Services Selection Board
Army
Single Side Band
Communication
Statistisk Sentralbyrås
[Statistics Norway]
Census & Statistics
Single SideBand
Military
Super Smash Brothers
Sports
Star Spangled Banner
Universities
Sapporo School of Business
Universities
Since Sliced Bread
Chat
Securities Supervisory Board
Business
Scramble Status Byte
Assembly
Simple Site Builder
Software
Spirit, Soul, and Body
Religion
Single Strand Boxer
Clothing
Steering Stem Bearing
Transportation
St. Croix Sea Plane Base, Virgin Islands
Airport Codes
Single Shot Bolt
Military
Super Smash Bowl
Sports
Sugar sweetened beverages
Physiology
Self Service Banner
General
Salvo Squeeze Bore
Unclassified
Sashastra Seema Bal
General
Sekolo sa Borokgo
General
Service Selection Board
General
Scandinavian School of Brussels
Schools
Strategic Solutions for Business
Business
Student Services Building
Students